Aleegis is an Innu word for the Frog.
Frogs are amphibious, listen for frogs and they will lead you to water. Water is life.

Confidentiality & Trust
Confidentiality is important to our service, and building a trust in healing work. Knowing that you can share with someone what you have been carrying, and finding comfort in unloading your stress. 
Indigenous Focused Healing and Wellness
Canadian and Wesetern education systems are founded and rooted in European World Views. Having the Indigenous focused healing and wellness model in therapy will include smudging, offerings, ceremony, lodges, and following protocols that respect Indigenous World Views, yet creating a bridge of understanding with the modern world.
Trauma Informed Environment
Dealing with intergenerational trauma, childhood traumas, reoccurring traumas, and the traumas that "you" specifically experienced. We know that trauma can create unhealthy coping styles, and complex trauma can make us sick. Your health should be a priority and together we can explore wellness patterns that were always there.  
Sacredness – A Place Of Healing
Together we will explore grounding techniques to find your sacredness. From there we will work on healing and wellness. People need to find a place of comfortableness in our space, to feel safe about your healing journey. Together we will be grounded in homeostasis and consciousness of self in the environment.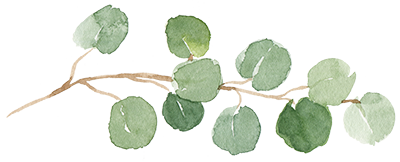 What is the Indigenous World View?
The Indigenous World View is the traditional knowledges and teachings that belong to the tribes on Turtle Island. They are the ways of knowing and being, on Turtle Island (North America), that have sustained us for generations until the "new comers" came to this land.
Indigenous Focused Therapy
Providing assessments that match your needs, in therapy preferences – medicine wheel philosophy, ceremonial, wipe downs (with smudges), various medicinal smudges, and including what works best for you.
We also have Indigenous ways of being, and combining theories and concepts to encompass your needs and preferences, such as using narrative therapy, or attachment theories to explore early childhood development. We can have short/long term solution or action oriented results such as cognitive behavioral therapy, and we can have biopsychosocial with Medicine Wheel teachings. We will create a match that will suite your specific needs.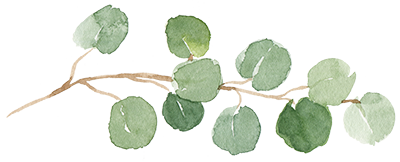 Recent Posts From The Blog
Massage therapy can help your body and mind relax. It can provide you with a soothing and enjoyable experience, and you will feel a lot better after every session. A lot of people assume they know everything there is to know about massage therapy, but there are a lot...
read more
Read More Posts On The Blog
Decolonizing Healing
At Aleegis we understand what the protocols are for land based healing. We harvest medicines, but we must have respect and good intentions when we handle sacred medicines.
Teachings
Aleegis provides teachings about healing journeys, and ways we can explore those experiences, whether you want to use the Medicine Wheel philosophy, or Oral Based traditions, together we can find solutions that are specialized for your journey. 
Holding Space
Therapists provide a safe place for people to explore the stress and traumas that create triggers and unhealthy coping skills. We can only work with as much as you give, and we hope to provide the environment and space to help you find your comfort level in exploring your own life. 

Everyone Has Such Kind Words To Say!
-Patricia Bens
"I love everything I have bought here so far."
-J. Vogal
" I just love this space!!! Anne has an amazing eye and is very talented!!"
-Lorraine Fulmer
"Anne just did an amazing job. Just beautiful."-
-Ollie Bower
"The Most Delightful Place….It's just dear"
-Laurie W.
"Anne, Thanks so much for the fantastic job you guys did with our mantle! The cypress and the added weight were just what it needed. Great idea!"